There has been a huge resurgence of growing interest specifically aimed at gardening in an urban setting. People are coming together to create interesting new products and methods that will satisfy this gardening interest. One of the best products that are available for the beginner to expert urban gardener is the AeroGarden Starter Kit. This "all in one" kit contains everything you will need to germinate, vegetate, flower, and harvest a huge variety of different plants.
What's In The Box
Opening this box is like an extra birthday present for any gardener that is trying to achieve rapid success with in a limited space aka an apartment/urban setting. The AeroGarden Harvest With Gourmet Herb Seed Pod Kit has everything you will need in one box. The AeroGarden Harvest itself is made up of two pieces. First you have the combined base and light system and second you have the large water, pump, and plant container.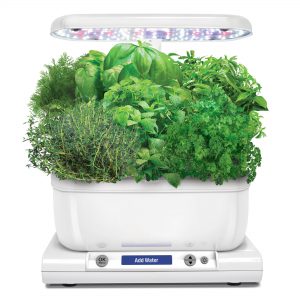 The Container sits in a slightly recessed portion of the base which stops the container from slipping if you will happen to need to move your garden. The water pumps and water delivery system are all hidden within this container and are connected to the base through a small connector cable located on the lighting arm.
This combo also comes with the AeroGarden Grommet Herb Kit which is a self-contained box tucked neatly between the container and the lighting unit when unpacking the box. This magical little box comes with 6 prepackaged seed pods (guaranteed seeds in a Grow Sponge in a Grow Basket with a Label holding it all together), Liquid Nutrients, 6 Grow Domes and a Grow Guide.

The Set-Up, The Start-Up, and The Up-Keep
The initial set up and ease of use is the number one reason I would suggest this item to anyone looking to start or expand a harvestable home garden. If you have ever tried to create your own hydroponic garden or even a classic dirt garden then you will know that there are many unforeseen expenses and issues that arise. These issues range from ill-fitting plant bases to confusing (and sometimes dangerous) electrical and lighting set-ups to nutrient and health deficiencies in the plants themselves. Well say good bye to all confusion and difficulties with this kit.
The system itself is fully constructed once you will place the container onto the base and connect the back electrical line for the water pumps. It is the epitome of a plug and play gardening system. The lighting system and water system are then both run by a single regulation power cord running from the back on the Base/Light combo.
Once your garden is plugged in the initial startup in only minutes away. The first thing you should do is fill the base container with enough water to meet the fill line. Next, you will need to select where you want each of your plants located within the 6 grow locations of the AeroGarden container.
The container locations themselves are all created equally. Each seed pod location is equipped with identical water delivery systems so every plant will get the same nutrients in each location. The Grow guide will suggest placing larger plants in the rear, Middling sized plants in the middle section and smaller plants in the front all for ease of access and ascetic reasons.
Now that you have your plants started you should choose the lighting setting and start time for garden. This is easily done through the menu button on the front of the unit. Initially, you will be asked to choose between 5 light settings that will determine the length of your plants "Day": Flowers(15.5 hrs), Veggies(16 hrs), Salads(16.5 hrs), Herbs(17 hrs), or the 24 Hour setting for the early stages of non-flowering plants. Next choose the time you want the light to start up and your garden is fully programmed.
Now that your garden is "planted" and "watered" the last step is to "feed" your green babies. The Liquid Nutrients are super simple to use and come with directions for different combinations of plants and are measures based on the number of capfuls(4 ml.) to add to the water reservoir.

Nutrient Requirements

2-3 grow pods: 4 ml. at startup and every two weeks
6-7 grow pods: 8 ml. at startup and every two weeks
9 grow pods: 8 ml. at startup and two weeks after then switching to 12 ml. every two weeks
12 grow pods: 16 ml. at startup and two weeks after then switching to 24 ml. every two weeks
Besides adding nutrients every two weeks the only other job you have is keeping the base container filled with fresh water. This is easily managed through the front water port of the base container. I personally like to top off the water level just to keep my plants as happy as possible but depending on the variety and "thirst" of your garden you can wait around a week before the "Add Water" reminder activates.
The Possibilities and "Plantabilities"
You have now unboxed, connected and filled your AeroGarden and you may be wondering what to grow. The Easiest answers can be found through one of their many Seed Pod Kits. The kits currently offered include:
Each seed pod kit can be chosen in various sizes (numbers of pods and nutrients) for your individual desires.
This however is just the beginning of you planting possibilities albeit your PLANTABILITIES!!!
AeroGarden also offers their complete Grow Anything Seed Pod Kits which will let you grow, well, anything. These kits include the same sponges, containers, labels, domes and nutrients that are included in the kit with the exception that you have the ability to add any seed you want to the grow sponge before starting your system. This fully allows you to grow any plant you can think of from mint to broccoli to cabbage. You even have the option to grow hanging and vine plant like zucchini and eggplant if you set up a simple trellis system.

The Competition
This section was almost omitted due to lack of content. There really is no close competition to the AeroGarden Starter-Kits for small scale, space conscious, easily manageable hydroponic systems. The competitors are either designed for huge operations with up to and beyond 72 grow sites or they are designed by an individual that lacks space conservation ideas. While there are a very few other ready-made "all in one" hydroponic systems out there, none match the simplicity and durability of the AeroGarden models.
Why Everyone Should Have At Least one
With such an ease of use and lack of excessive management every horticultural enthusiast should own one or more of these magnificent products. It is the simplicity of AeroGarden's systems that sets them ahead of the pack. These self-contained gardens are not only "plug and play" ready they are ascetically pleasing. These points and many others that I'm sure I missed including improved mentality, Increased air quality, and the delicious feeling of eating your own produce make AeroGarden's many hydroponic systems perfect for all ages and skill level of would be harvesters.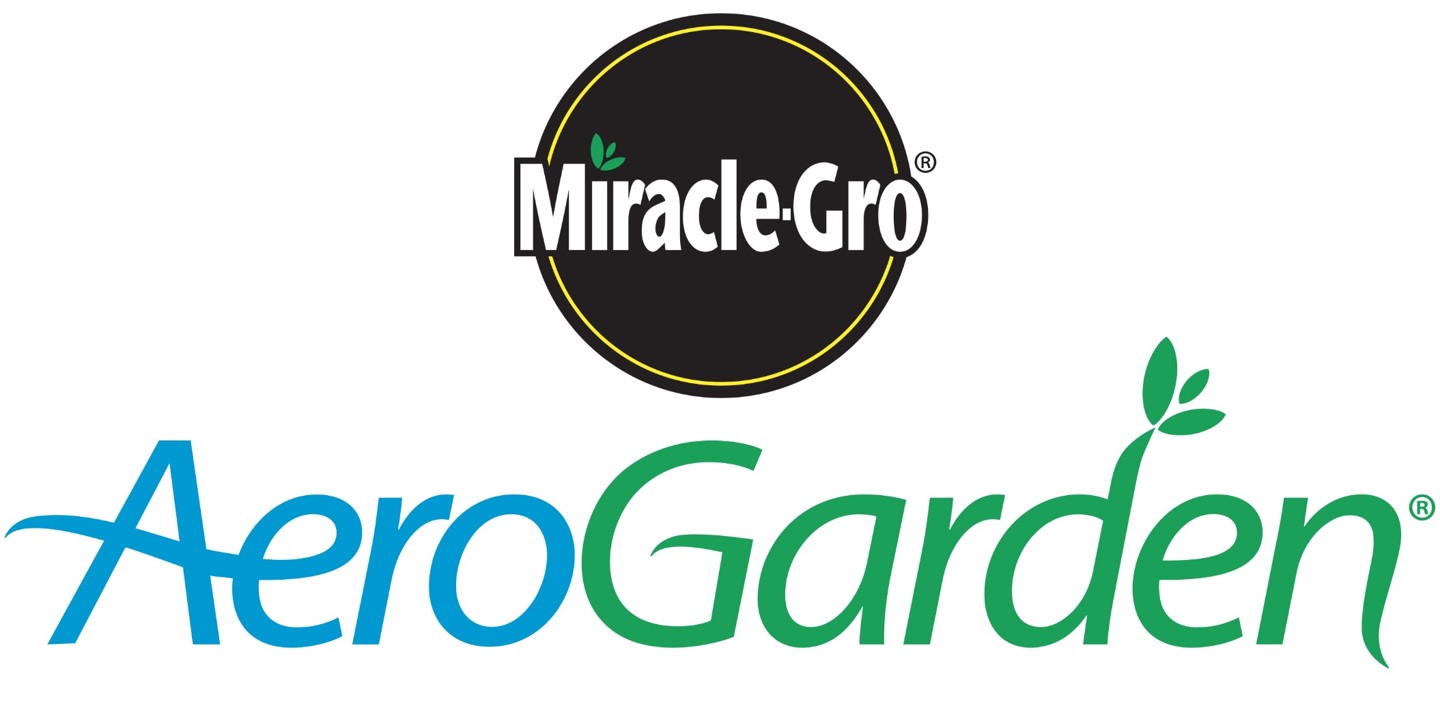 Please leave me a comment below if:
you have any experience with any of these products
you agree or disagree with any of my recommendations
you know of any superior products that I should try out next
you have any extra information you would like to share with the Apartment Growers Community
-Atlas